STELLAR METAL ARC
STELARC
BOLT ENSEMBLE
Legendary performance artist Stelarc will deliver an enigmatic robotic arm performance, where Stelarc and his apparatuses will generate sound mechanically ­— sometimes in involuntary ways.
This sound world will elide into a graphic score by JOLT Artistic Director James Hullick — with the score being performed by JOLT's chamber ensemble, the BOLT Ensemble.
BOLT ENSEMBLE
Peter Neville /// drum kit + percussion
Miranda Hill /// bass
Gideon Brazil /// sax + woods
Zac Johnston /// violin
Hullick /// piano + electric guitar
Sound Engineer /// Michael Hewes
Interactivity Engineering /// Richie Allen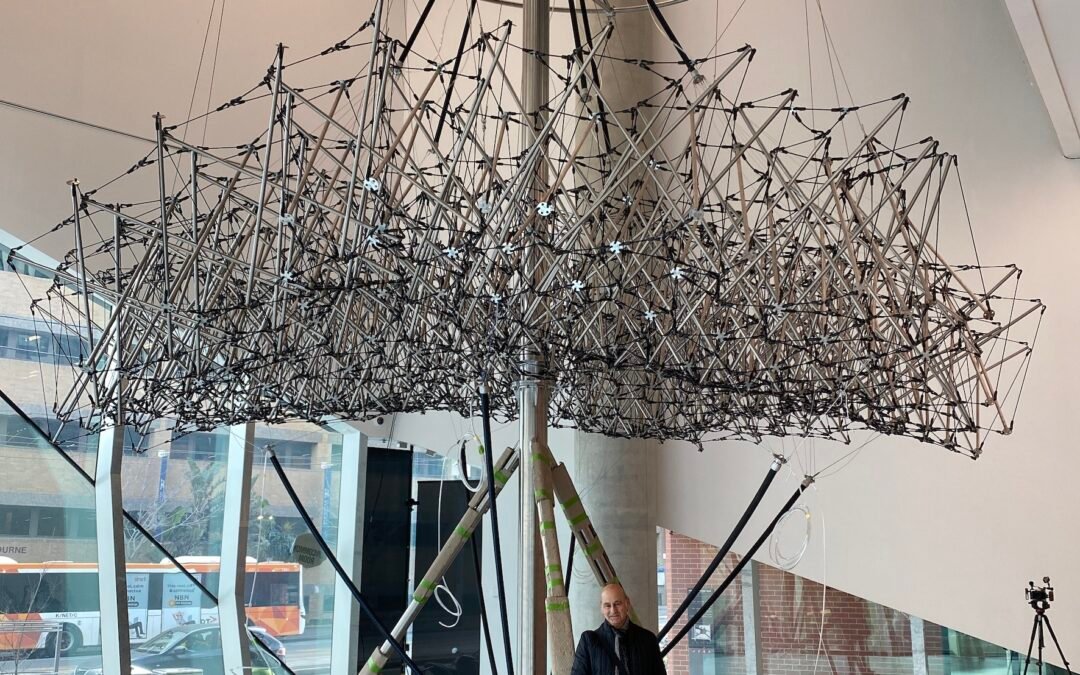 Amplified Anthropomorphic Machine Location: MELBOURNE SCIENCE GALLERY Date: Saturday, 11th March at 3:00pm ARTISTS: Performance Artist, Stelarc and Sound Designer, Petros Vouris DESCRIPTION: A performance improvising to the movements and sounds of the...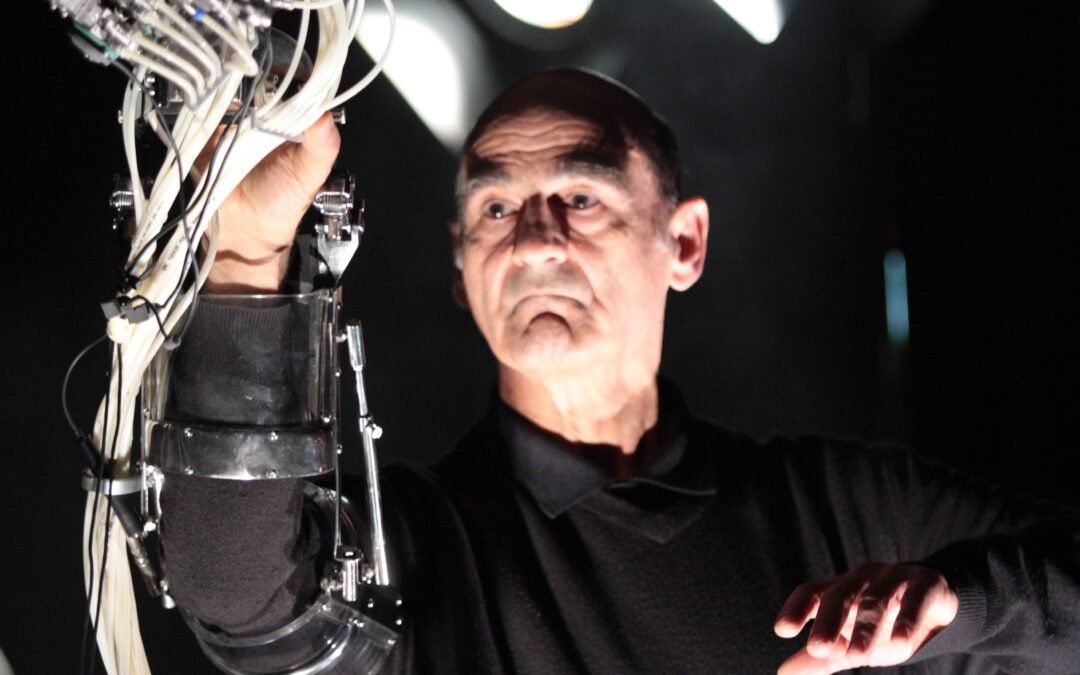 STELARC Performance Artist Stelarc is a performance artist who has visually probed and acoustically amplified his body. He has made three films of the inside of his body. Between 1976-1988 he completed 26 body suspension performances with hooks into the skin. He has...
JUSTINE ANDERSON singer Justine Anderson completed her Masters degree in voice at the Victorian College of the Arts in 2008 and completed a fellowship at Australian National Academy of Music (ANAM) in 2015.She has had wide performance experience as both a soloist and...