FISSION-FUSION WHALE
EPIC TOPIAS SONIC UNIVERSE
JUSTINE ANDERSON + PETER NEVILLE + STRANGE JAMES + ASTRID BOLCSKEY-HULLICK + JONATHAN DUCKWORTH
SCI-FI CONTEMPORARY OPERA + ELECTRONICS
The Fission-Fusion Whale maps out a 21st-century fairy tale: three face-painted god-like interstellar explorers find one of their number swallowed within a galactic whale – or black hole.
The work pivots on the vocal performances of Justine Anderson in the role of CAPTAIN and Strange James as PILOT, supported by the supernova-sonic terrains of renowned percussionist Peter Neville – ENGINEER. Child performer, Astrid Bolcskey-Hullick, plays the role of CHILD, who transforms the minds of the explorers.
The production blends cutting-edge surround sound synthesiser technologies, percussion, prepared piano and vocals, set in a visually arresting screen-dominated stage environment. An added audiovisual dimension informs the project through the Duckworth Hullick Duo's implementation of Jonathan Duckworth's Resonance Table – a touchscreen audiovisual instrument. This is 21st century culture as the ultimate feast for the senses.
Duration: 60 mins
PERFORMANCE HISTORY
Melbourne Recital Centre: 23 May 2018
FISSION-FUSION WHALE ARTISTS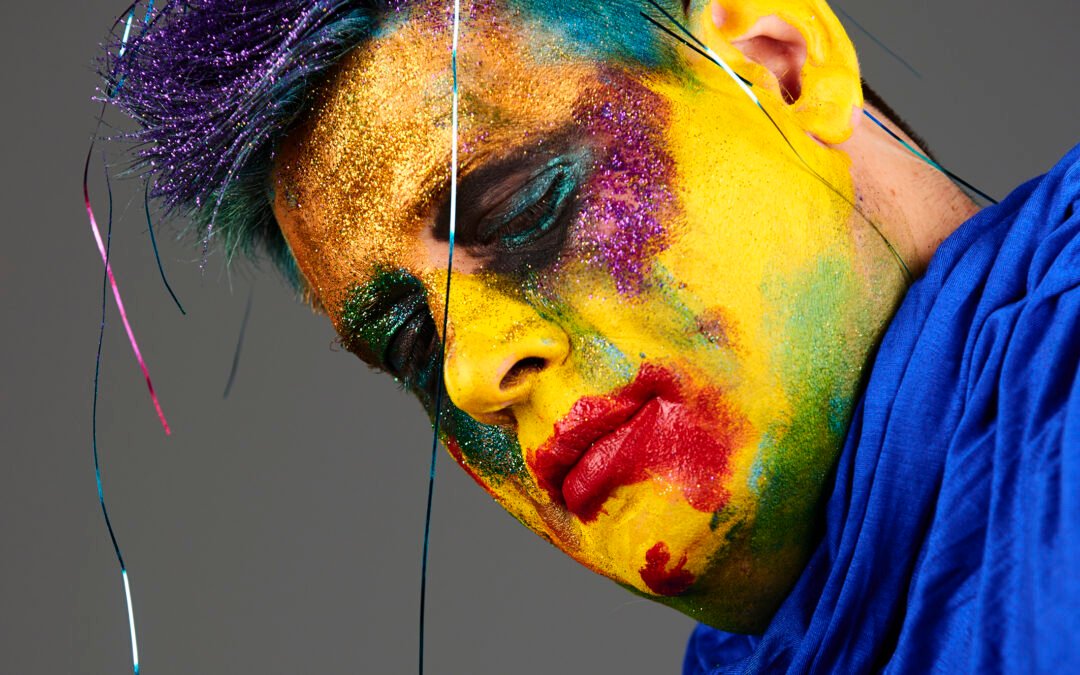 JAMES HULLICK JOLT Director & CEO / Composer / Musician HULLICKSTUDIOS.COM James Hullick is an auditory creator like no other in Australia. Recently James' artistic identity has been shifting from cutting-edge composer to that of an all out iconic...