FISSION FUSION WHALE
JUSTINE ANDERSON /// PETER NEVILLE /// JAMES HULLICK ///
JONATHAN DUCKWORTH /// ASTRID BOLCSKEY-HULLICK /// ROSS ELDRIDGE
Performance /// JOLTED Arts Space Theatre
INVITE ONLY: SUBSCRIBE TO JOLTED. Email: charlotte.bolsckey@joltarts.org
A SCI-FI CONTEMPORARY OPERA + ELECTRONICS
The Fission-Fusion Whale maps out a 21st-century fairy tale: three face-painted god-like interstellar explorers find one of their number swallowed within a galactic whale – or black hole.
The work pivots on the vocal performances of Justine Anderson in the role of CAPTAIN and Strange James as PILOT, supported by the supernova-sonic terrains of renowned percussionist Peter Neville – ENGINEER. Child performer, Astrid Bolcskey-Hullick, plays the role of CHILD, who transforms the minds of the explorers.
The production blends cutting-edge surround sound synthesiser technologies, percussion, prepared piano and vocals, set in a visually arresting screen-dominated stage environment. An added audiovisual dimension informs the project through the Duckworth Hullick Duo's implementation of Jonathan Duckworth's Resonance Table – a touchscreen audiovisual instrument. This is 21st century culture as the ultimate feast for the senses.
This project has been assisted by the Australian Government through the Australia Council, its arts funding and advisory body. This project is supported by the Victorian Government through Creative Victoria. Thank you to The Robert Salzer Foundation.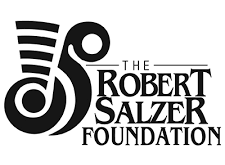 FISSION FUSION WHALE ARTISTS
JUSTINE ANDERSON singer Justine Anderson completed her Masters degree in voice at the Victorian College of the Arts in 2008 and completed a fellowship at Australian National Academy of Music (ANAM) in 2015.She has had wide performance experience as both a soloist and...