DISRUPTIVE CRITTERS
DUCKWORTH HULLICK DUO
Supported by RMIT University
Disruptive Critters is both a concert and free play exhibition. The concert is a 50-minute performance by James Hullick and Jonathan Duckworth playing the DHD's bespoke DC tabletop audio-visual interface in surround sound.
Versions of the work have been presented in Australia at Tura New Music (2018, WA); RMIT Gallery (2021, Future:U, Victoria); The Meat Market (2017, JOLT Arts, Victoria) and JOLTED Arts Space (2023). Internationally the work has been presented in Barcelona (2017, Sonar+D) and Japan (2023, Bank Arts Yokohama, Urban Guild Kyoto).
Disruptive Critters explores digital disruption through the theatrical and performativity of autonomous computer generated agents, interactive media and digital design. Using a multi-touch tabletop console, audiences, or players, activate real-time computer generated virtual avatars (or critters), which roam the virtual performance space. The critters, each with their own sound world and gestural repertoire, become autonomous co-performers in the work, interacting with players and with each other in seemingly unpredictable ways. Players will be immersed in a responsive, interactive world where virtual beings teem and flock, collide and collude in various forms of playful mischief.
ALBUM
ARTISTS
James Hullick & Jonathan Duckworth: Artistic Direction & Live Performance
Jonathan Duckworth: Interactivity Design
Hullick: Sound Design
Ross Eldridge: Computer Programming
Casey Rice: Computer Programming
Hullick: Prerecorded Voice
Justine Anderson: Prerecorded Voice
Astrid Bolcskey-Hullick: Prerecorded Voice & Video Performance
Charlotte Bolcskey: Prerecorded Voice
Photography: Tim McNeilage, WoW Studios
PREVIOUS SHOWINGS
Urban Guild, Kyoto: 28 Sep 2023
Bank Art Station, Yokohama: 24 Sep 2023
JOLTED Arts Space, Melbourne: 1 Jul 2023
RMIT Gallery, Melbourne: 11:00am, 29 Jul 2021 – 5:00pm, 26 Feb 2022
PS ARTSPACE & TURA NEW MUSIC, Perth: 29-31 Oct 2018
MEAT MARKET, Melbourne Music Week: 17-18 Nov 2017
SONAR+D, Barcelona: 14-17 June 2017
Supported by RMIT University. This project has been assisted by the Australian Government through the Australia Council, its arts funding and advisory body. This project is supported by the Victorian Government through Creative Victoria.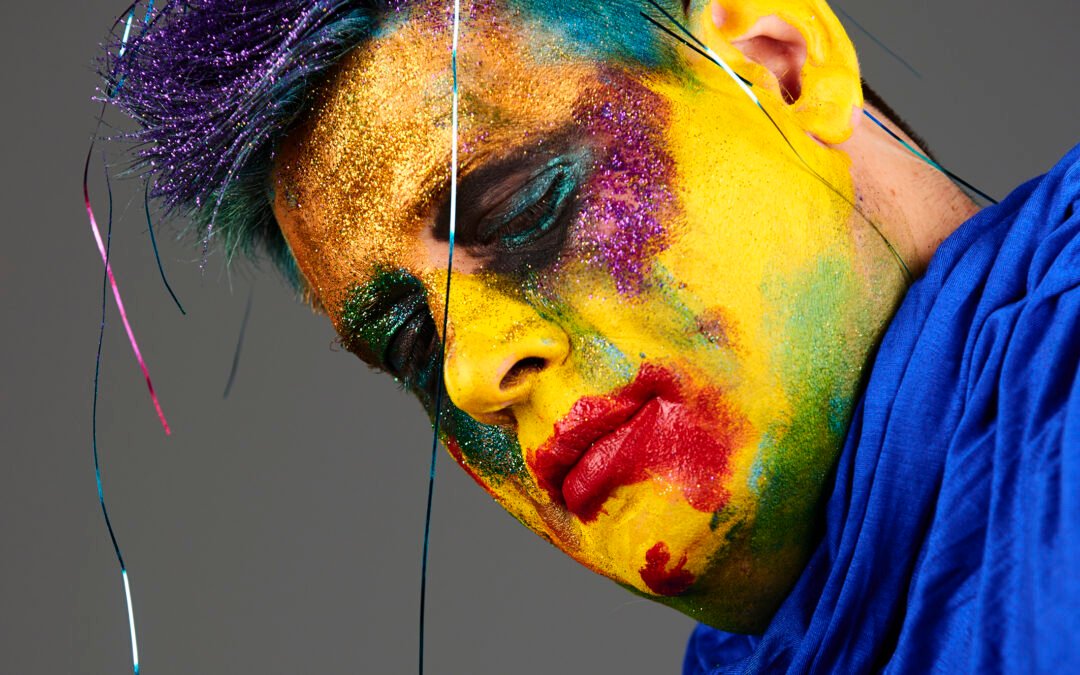 JAMES HULLICK JOLT Director & CEO / Composer / Musician HULLICKSTUDIOS.COM James Hullick is an auditory creator like no other in Australia. Recently James' artistic identity has been shifting from cutting-edge composer to that of an all out iconic...
JONATHAN DUCKWORTH interactivity designer Jonathan Duckworth was a Vice Chancellor's Research Fellow (2012–15), and is now Senior Lecturer – Games and Director of Creative interventions, Art and Rehabilitative Technology lab [CiART] at RMIT University. His work...