SUPER LUMINUM
electric guitar / bass
Super Luminum is an improvised electric and bass guitar duo based in Melbourne, Australia. Members Cat Hope (Decibel, Candied Limbs, HzHzHz) and Lisa MacKinney (Taipan Tiger Girls, Hospital Pass, Mystic Eyes) met in Perth over ten years ago and have collaborated since then on a variety of projects. Their influences are wide-ranging, but this project is particularly informed by MacKinney's work with Rhys Chatham (most recently as section leader for his 2018 Sydney Festival performances) and Hope's rich collaborations with Eliane Radigue. These two very different composers share a musical aesthetic characterised by an unhurried approach to the gradual unfolding of ideas and the constructive employment of stasis as a compositional philosophy. In Super Luminum, MacKinney and Hope apply this approach to improvisation, creating loud, euphoric, swirling textures that feature exploratory playing techniques and incorporate feedback, noise and experimental tonalities. This produces an immersive musical experience that is hypnotic and thrilling.
Cat Hope composer / musician Cat Hope's music is conceptually driven, using mostly graphic scores, acoustic/electronic combinations and new score reading technologies. It often features aleatoric elements, drone, noise, glissandi and an ongoing fascination with...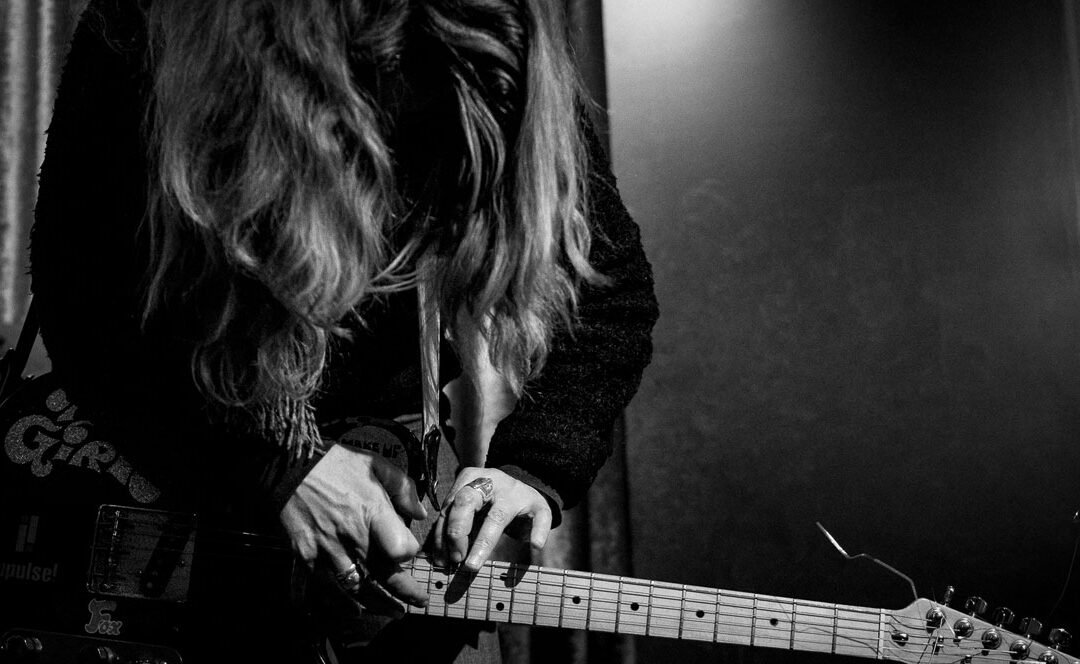 LISA MACKINNEY guitarist / sound artist Lisa MacKinney is a leading sound artist and historian, who has been playing guitar and organ in various musical ensembles for over twenty years. She learnt classical piano for ten years before switching to guitar in the late...