JOLT FESTIVAL: CONCERT 6
Presented by JOLT Arts, Footscray Community Arts Centre, PBS 106.7FM & Beat Magazine
CARMEN CHAN SCHOENBORN
THE AMPLIFIED ELEPHANTS
NAIMA FINE FINE
BOLT ENSEMBLE + JUSTINE ANDERSON + ESTHER TUDDENHAM + TIMOTHY FRANKLIN + ZOLTAN FECSO
We conclude this festival of original thinkers with three graphic scores performed by the BOLT Ensemble and including guest instrumentalists. This concert is about bringing together some of the threads of thought within the festival – including the dialogue between people of different abilities and identity that are unified by their love of sonic exploration.
The concert opens with a work from composer Naima Fine Fine featuring Zoltan Fecso as a soloist and with Timothy Franklin joining the BOLT Ensemble.
The Amplified Elephants have created a new graphic score for this event with singers Justine Anderson and Esther Tuddenham (The Amplified Elephants) taking on lead roles supported by BOLT.
Carmen Chan Schoenborn is well known for her graphic scores and her prowess as a performer. As well as composing this stunning work, Carmen will perform cello with the BOLT members. Timothy Franklin will take centre stage as a soloist demonstrating his virtuosic talents on saxophone.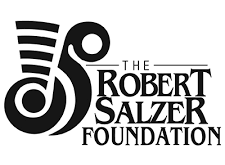 FOOTSCRAY COMMUNITY ARTS CENTRE
| | | |
| --- | --- | --- |
| Sunday | 22 September | 4:00pm – 5:00pm |
Full: $25 / Concession: $15 / Companion card holder receive free entry for their support person.