SUPPORTED BY BEDFORD CREATIVE ARTS, FUSE FESTIVAL SPRING PRESENTS:
ESCAPING GRAVITY
A NEW WORLD SYMPHONY
Supported by Bedford Creative Arts, an audiovisual installation by leading UK artists:
Roland Denning, Roger Illingworth, Dave Lynch, Rob Strachan, and Sam Wiehl. Led by Mike Stubbs.
EXHIBITION OPENING: SATURDAY 2 SEPTEMBER, 3PM, DOORS OPEN AT 1PM.
Free Entry, but RSVP to Charlotte. Put your name or your friend's name on the JOLT mailing list to be invited.
Email: charlotte.bolcskey@joltarts.org
Supported by the City of Darebin through the FUSE Festival Spring 2023.
WHAT IS ESCAPING GRAVITY?
Escaping Gravity is an immersive, contemporary, cinematic experience produced by a collaboration of six artists over a two-year period during the pandemic. The work explores the essence of humanity – birth, death, our place in the atmosphere, human folly, and the environmental climate crisis. Its core inspiration is the epic story of the R101 Airship – akin to the Titanic, a project that incited the dream of airship flight but ended in tragedy. This multi-layered metaphor evokes the journey of the R101 from its maiden international flight to its ultimate crash, imbued with the themes of birth, death and rebirth echoing the lifecycle of an airship doomed by hubris. The experience has been created using Unreal Engine gaming software and incorporates film and archive airship footage set against an original symphony, combining choral voices with abstract sound thus transporting the viewer on a meditative journey through digital landscapes.
Exhibition Launch: Saturday 2 September 2:00pm-3:00pm
Film Screening Times:
Saturday 2 September – Opening Day Cermony
Sunday 3 September – 12:00pm /// 12:45pm /// 1:30pm /// 2:15pm
Wednesday 6 September – 12:00pm /// 12:45pm /// 1:30pm /// 2:15pm
Saturday 9 September – 12:00pm /// 12:45pm /// 1:30pm /// 2:15pm
Sunday 10 September – 12:00pm /// 12:45pm /// 1:30pm /// 2:15pm
Wednesday 13 September – 12:00pm /// 12:45pm /// 1:30pm /// 2:15pm
Saturday 16 September – 12:00pm /// 12:45pm /// 1:30pm /// 2:15pm
Sunday 17 September – 12:00pm /// 12:45pm /// 1:30pm /// 2:15pm
ABOUT THE LEADING UK ARTISTS
Mike Stubbs
Mike Stubbs is an independent artist, curator and the Artistic Director of ArtBomb.
Encompassing a broad range of arts & media practice, internationally acknowledged over 30 years, Stubbs an award-winning moving image artist, showing at the Tate, Baltic, BBC, Channel 4, and museums around the world.
Dave Lynch
Dave Lynch – artist, creative director and inventor working at the intersection of moving image, large-scale interactive installation, performance and projection.
In 2015, he achieved a world first with the projection of moving images onto clouds from aircraft using 19th century technology.
Sam Wiehl
Sam Wiehl – visual artist and live event designer. His collaborations include work with Mogwai, Yann Tiersen, Matthew Herbert and Forest Swords. Recent commissions  include  work  for  Unsound  Festival, CTM  Berlin, Ableton, Tate and Valentino fashion house.  He is Artistic Director of the Liverpool International Festival of Psychedelia.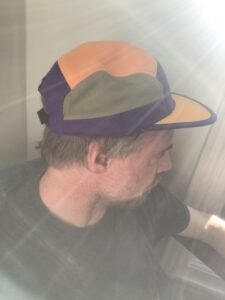 Roger Illingworth
Roger Illingworth – composer, songwriter, teacher and community musician based in Bedfordshire. He is currently studying for a PhD in composition at Goldsmiths University, with an interest in community composition, improvisation and electronic music. He is a founding member of the Grubby Mitts, Buzzard Lope, and leads Bedford Arts Choir.
Robert Strachan
Robert Strachan – senior lecturer at the School of Music, University of Liverpool. His audiovisual installations have been exhibited at the Wordsworth Trust, Kakimori Bunko, Itami, Japan. Abject Gallery, Newcastle, Liverpool Biennial, the Bluecoat and FACT. His music has been BBC Radio 3 and BBC Radio 2's Beyond the Telescope documentary.
Roland Denning
Roland Denning – freelance documentary cameraman and lighting cameraman. Roland has shot over 30 dramas and drama docs and probably three times as many documentaries and arts programmes. Now his work covers direction, production, writing, photography and various curious creative ventures including his own personal film and audio work.
COMMISSIONERS
Commissioned by Bedford Creative Arts and The Higgins Art Gallery & Museum Bedford with support from Arts Council England, National Lottery Heritage Fund, The Airship Heritage Trust and The Harpur Trust.
The Australian iteration of this project has not been funded by any entity.